One of the most challenging aspects of collecting plasterboard is that it needs a stronger packer to compact waste. If you're on-site and something goes or gets stuck, it can be very detrimental for your business!

We recently followed our MOL VDK Pusher 4000 Refuse Demo Vehicle into London to see how it performs for Powerday whilst testing our new refuse compactor.

Widely regarded as the Rolls Royce of refuse vehicles, MOL VDK is renowned for producing robust rear-end loaders and bin-lifts that can withstand the rigours and demands of waste management collections. They are highly sought after for their reliability and strong mechanical parts. Powerday works with a lot of construction companies, and the strong packer and high-quality build of the MOL VDK Pusher 4000 make it an ideal machine for any job.

Powerday is a large London based company that has upwards of 60 vehicles in its fleet. They primarily deal with skips, however, their need for refuse collection has grown in the past few years alone. They are undergoing this trial in the hopes to find the best dustcarts for their line of waste streams.

On the day of the trial, we were able to capture footage of the vehicle being used for commercial waste collection and to be put to a very extreme test. The job we went along to was at a construction site in central London that is undergoing renovations for an old building. Plasterboard is notorious for being a stubborn and challenging material; compaction isn't easy because these boards are pretty sturdy and don't compress easily or quickly.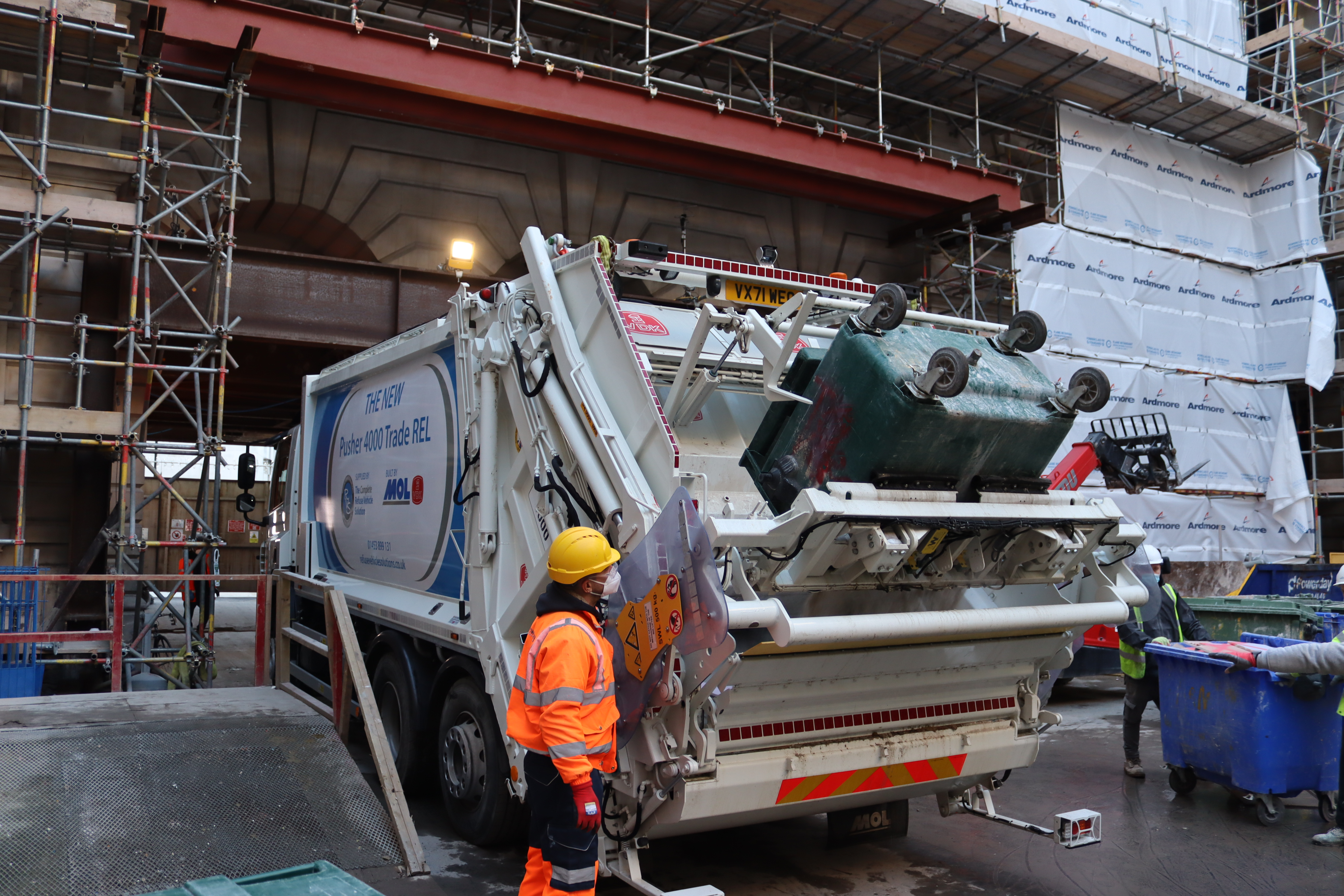 The worksite employees and the driver were amazed to see how quickly and efficiently the MOL Pusher 4000 compacted over 30 large commercial bins of plasterboard waste. The truck was able to compress down and store 9.4 tonnes of waste with no issues to show for it.

The MOL VDK Pusher 4000 had to rely on brute force to complete its job perfectly and more than lived up to its reputation as the robust and reliable piece of engineering.

Spencer Collins, Transport Manager, Powerday mentioned "Refuse Vehicle Solutions really delivered with their MOL vehicle. The demo was an eye-opener for sure, with its high-quality feel and impressive power it's surprising to see how well this machine packs construction materials as if it was nothing. It certainly left us thinking more about the direction of our fleet as we move forward".
Get in touch with us today. Our expertise and technical understanding will help ensure each system is matched to your precise application and functional needs. Phone 01453 899131 or Email sales@rvsl.co.uk or download a brochure!