RVS has been demonstrating its pioneering all-electric e-One refuse collection vehicle on Test Valley District as council leaders take decisive action to tackle air pollution.

The e-One was developed in a joint initiative between RVS and Dutch electric conversion experts EMOSS to convert existing diesel refuse trucks into environmentally-friendly electric vehicles.

Why buy new when you can recycle?
Launched in September 2020, the e-One is zero-noise, zero-pollution and gives a top speed of 56mph. It can also generate potential savings of around £100 a day compared to standard diesel vehicles, which achieve on average three miles per gallon.

Powered by lithium ferro phosphate (LFP) batteries, the vehicle can produce up to 120kw of power with no independent charging system needed and comes with a five-year/3,000 charging cycle battery warranty.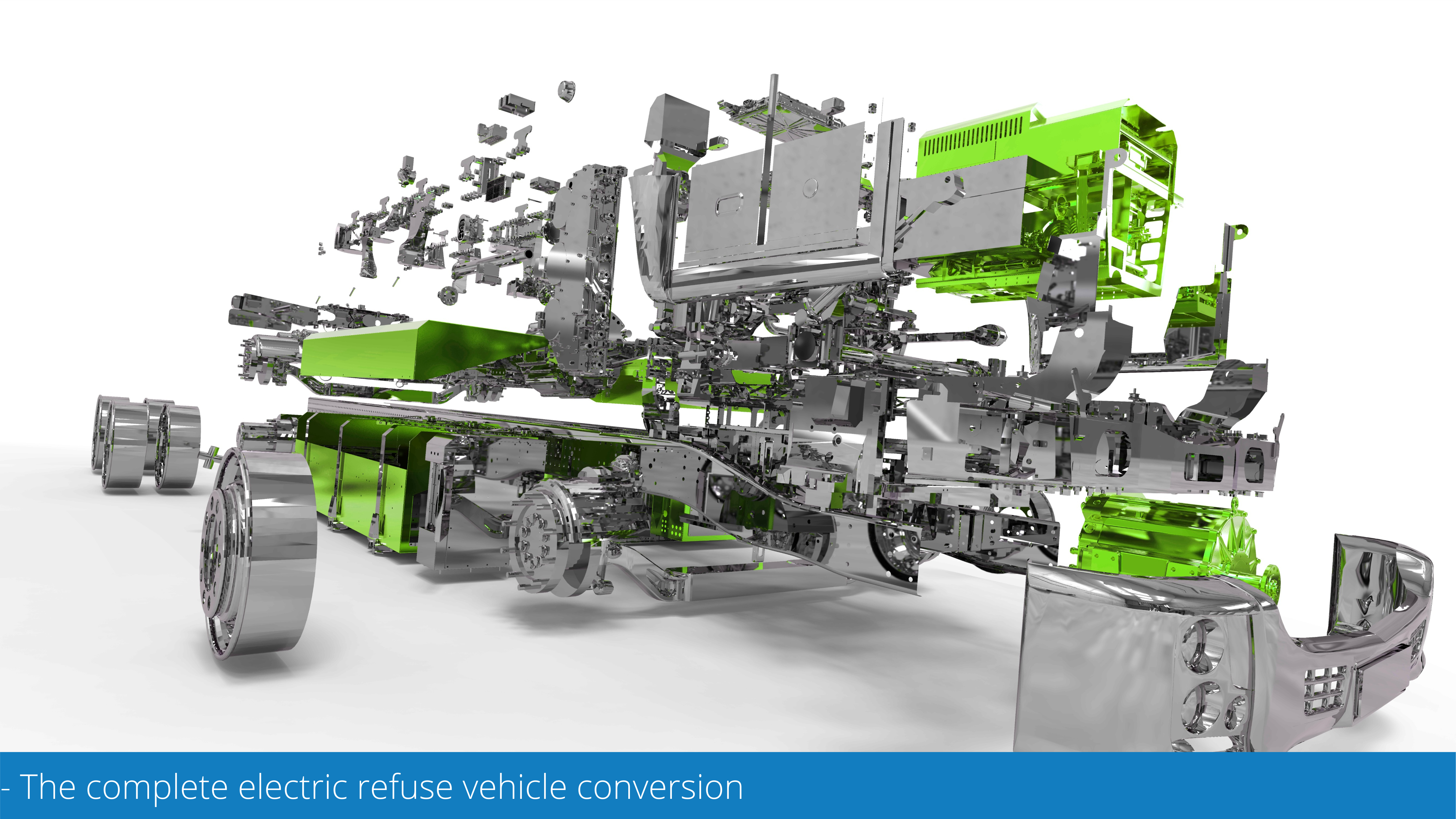 Konrad Firth, Transport Manager at Test Valley Borough Council, said: "We are committed to investigating all options with regards to climate change and this includes embracing innovative new technology that can help to reduce carbon footprint and make the vehicles carrying out essential services in the area as green as possible."

"The demonstration of RVS Ltd's e-One refuse collection vehicle has allowed us to learn more about the benefits of electric technology as applied to larger vehicles. This is coupled with the potential for enabling existing trucks to be converted into fully electric vehicles at the end of their normal working life. This will now provide us with the ability to consider the viability of recycling vehicles at another level"

RVS estimates an electric conversion will save in excess of £100,000 when compared to purchasing a new electric vehicle direct from a manufacturer.

Quick Turnaround

Unlike our counterparts, RVS are focused on delivery with lead times from 15-20 weeks from the point of order and deposit. There is no one else in the country that can deliver this quickly at the moment. The average lead-time for a refuse vehicle is 26-36 weeks, with electric cars being longer in some cases.

"Moving forward through the coronavirus recovery has seen a concentrated global effort to transition into a low carbon net-zero economy. With daily orders being placed for the all-electric e-One, we are confident that we are heading towards a greener future" – Daniel Miller, RVS Commercial Director