Case Study: RVS Makes Brand New Vehicle Acquisition Easy!
Norse Southeast, is a supplier of numerous facilities management services, including grounds maintenance, trade waste, and street scene services. They provide services to the public and private sectors including residential clients across the Southeast region. Norse Southeast has become one of the UK's most dynamic and fast-growing facilities management service providers. They have been able to get to this status by working closely with their clients, gaining a complete understanding of their business needs, and how to assist them to meet their business objectives. Norse has a vast number of clients stretching across both urban and rural areas.
The Norse Southeast Team needed more vehicles to add to their ever-growing fleet fast – and with manufacturers' lead times being too long, they approached Refuse Vehicle Solutions (RVS).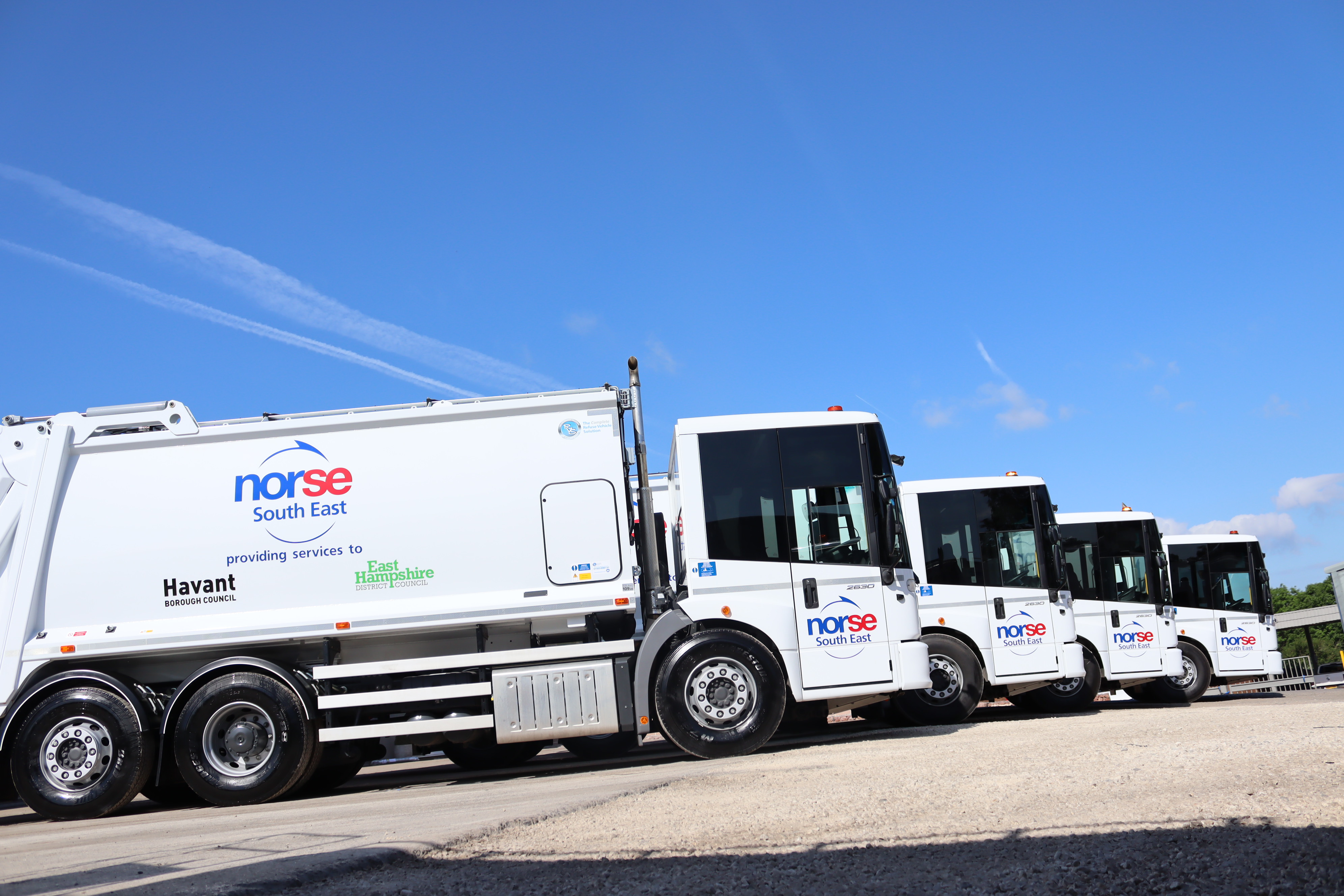 RVS has supplied Norse Southeast with four brand-new RediTrucks, all fitted with underbody weighing systems and customised with domestic bin lifts instead. Once all the work had been done and the vehicles were washed and cleaned, RVS applied the final touches with in-house signwriting on all the vehicles.
Tony Wright, Transport Manager, Norse Southeast said "We have recently purchased four 21 plate RediTrucks from RVS complete with underbody weighing systems and the existing trade bin lift have been swapped to domestic. The customer service has been second to none. The level of support and advice is fantastic. We have always found RVS to be competitive on price, and with the high level of service we have received, we will certainly be using RVS in the future."
If you are looking for a brand new RCV, but don't want to wait months for delivery, then our RediTruck range is just what you need. Available in a range of body options, our vehicles are customised to your specifications and ready to drive away.