First Mile has successfully trialled the refurbished zero-emissions e-One RCV from Refuse Vehicle Solutions and is now moving forward on their mission to revolutionise sustainability. The London-based company started in 2004 and has been growing through the years ever since.
The e-One's success has been seen throughout the UK, and it did not disappoint with First Mile. The zero-noise and zero-emission electric RVC managed to collect 6.5 tonnes of waste on each of the nine-hour days it operated, using an average of 42% of the battery while covering about 56.5km.
"This is a landmark day for us," said Michal Szuminski, First Mile Transport Manager. "We're very pleased to have successfully trialled the e-One, and we will continue using RVS in the future for our vehicle requirements!"
RVS has been making a name for itself as an innovative manufacturer of electric vehicles. The company's partnership with EV specialists EMOSS to design the battery conversions kits is just one way it strives to provide customers with a viable and cost-effective solution to achieve the ambitious Carbon to Net-Zero targets by 2050!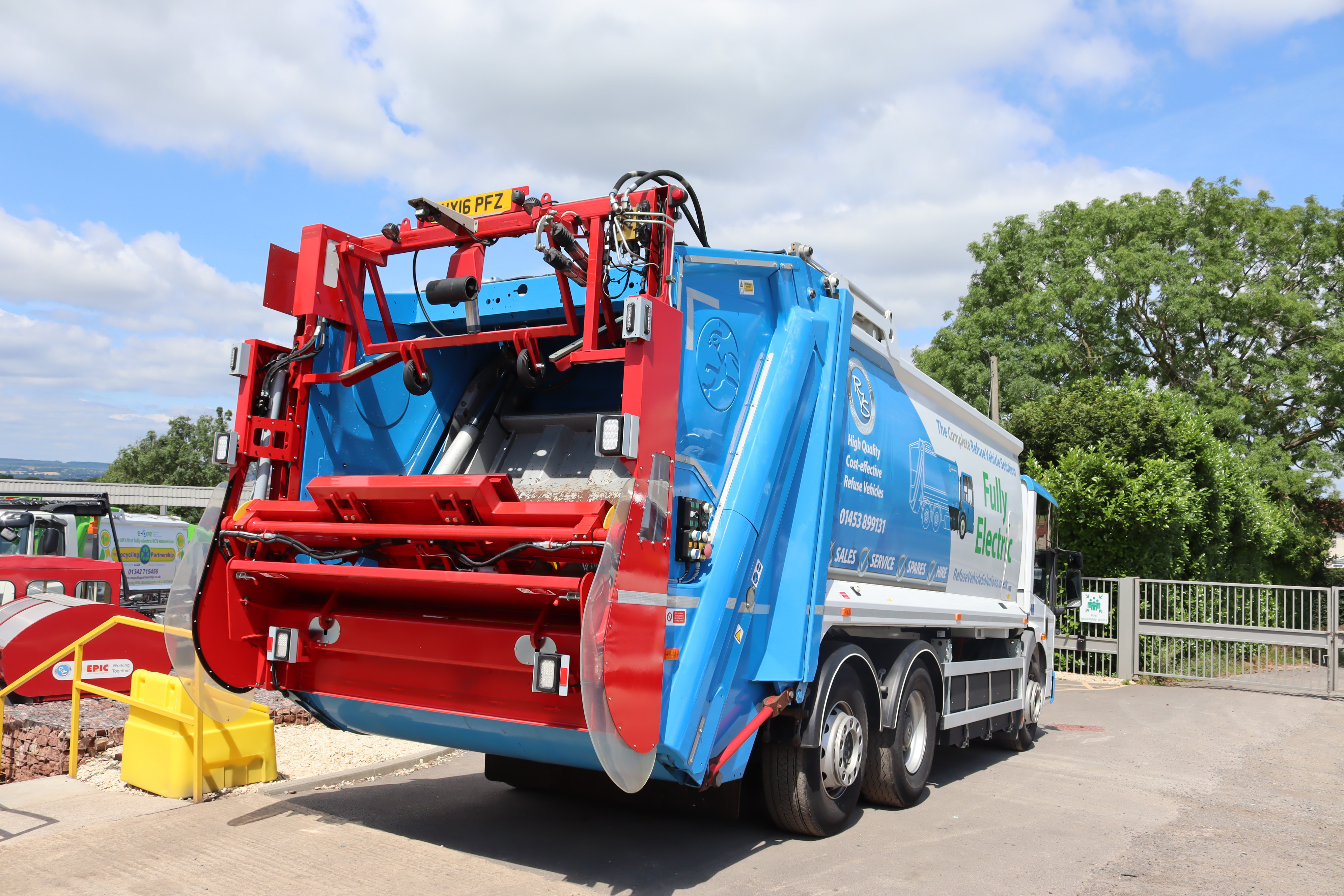 The all-electric driveline technology is not limited to refuse collection vehicles. As part of the company's development strategy, RVS offers conversions to the logistics and construction sectors, bringing them the same benefits already enjoyed by clients within the waste sector.
Converted vehicles offer fleet operators reduced running costs compared to diesel, savings on maintenance with fewer moving parts, and the confidence that their fleets are future-proofed.
If you're interested in checking out our new e-brochure, click here or the download button below.
For those interested in trialling the e-One electric conversion vehicle or those who would like to ask our professionals for more information on this product, please call us on 01453 899131 or email sales@rvsl.co.uk.